Facilities
The Perfect Suite of Modern Facilities
The Gold View is the most perfect residential complex lies on bank of Ben Nghe canal. It has all the facilities that a small city usually has such as shopping mall, swimming pool, sky garden and water fountain, community room, children playground. All the facilities are designed and built with international standards and exceeds the residents' expectations.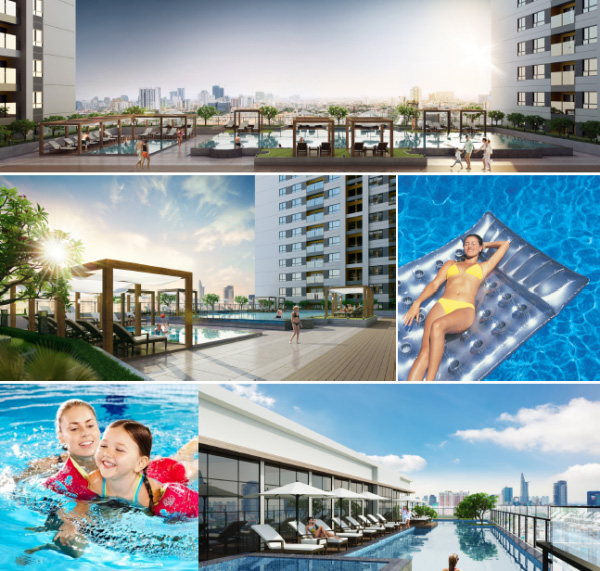 A Shopping Mall for Your Shopping Needs
Right at The Gold View, there is a big shopping all of 18,430m2 floor area which consists of shops, entertainment, foods & beverages and is managed by a reputable foreign company. There are several famous brands overseas introduced the first time in Vietnam at this shopping mall.
This shopping mall will meet most of luxury needs of the Gold View residents, save them precious time