The Infiniti @ Riviera Point Siteplan 01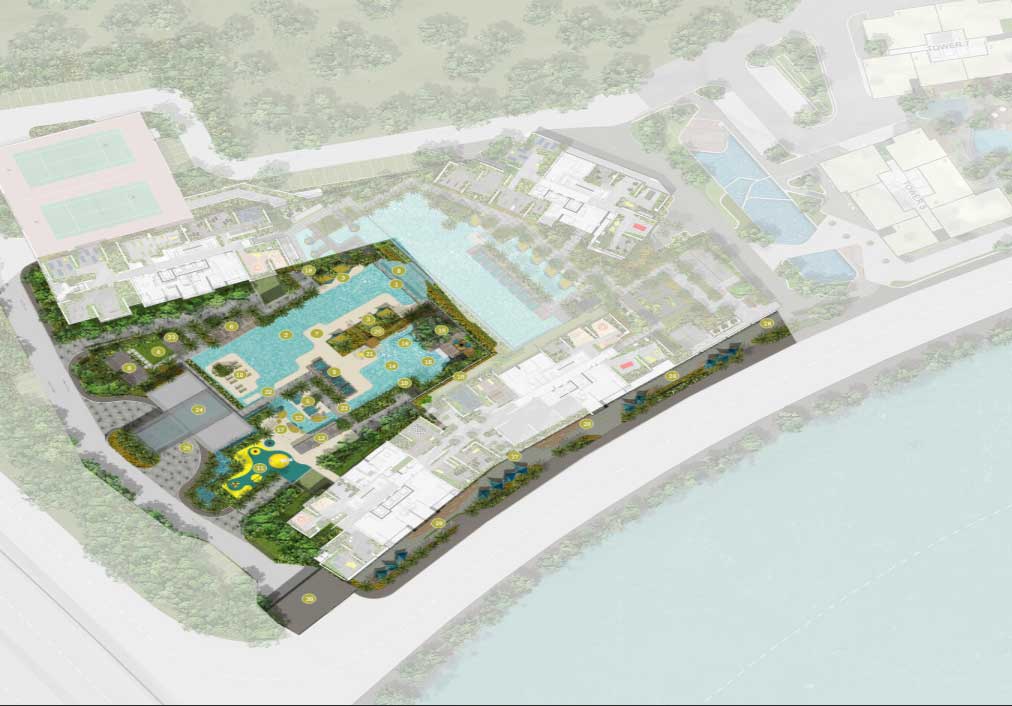 Waterfall
Beach pool
Cabanas
Party lawn area
Pool deck
Sun lounges
Seashore
Jacuzzi spa cove
Drop off
BBQ pavilions
Beach Island
Kidscape
Shaded pavilion
Toddlers' play pool
Children's water adventure
Treehouse - Camping zone
Fun water slides
Main entrance
Jumping jet
Pool showers
Male and female changing room
Jungle adventure
Adventure climbing net
Island boardwalk
Family chill out deck
Reception/Garden entrance
Side gate
---
The Infiniti @ Riviera Point Site Plan 02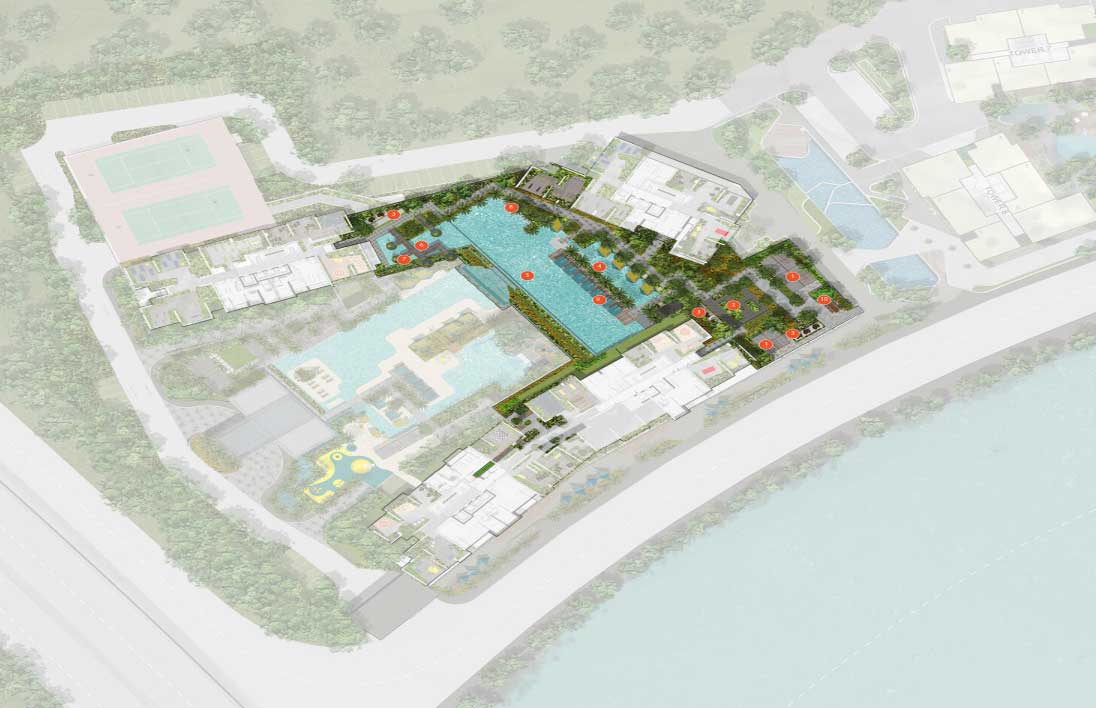 BBQ pavilions
Community farm
Hanging alcoves
Aqua deck
50m infinity lap pool
Reflection pool
Floating cabanas
Jacuzzi
Sunset Chill out deck
Study/tuition room
---
THE BEST OF LUXURY WATERFRONT LIVING
Luxury waterfront living comes to life at The Infiniti. Indulge in retail therapy or satiate your taste buds at the integrated retail podium, which offers a wide selection of lifestyle brands, dining options, as well as supermarkets, spas, hair salons and so much more. stroll along the Riverfront sky Walk and take in the scenic views of the Ca Cam River. life by the river has never been this exciting.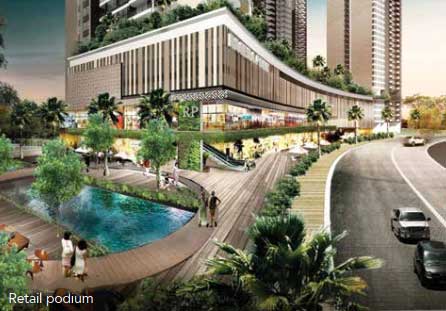 ---
---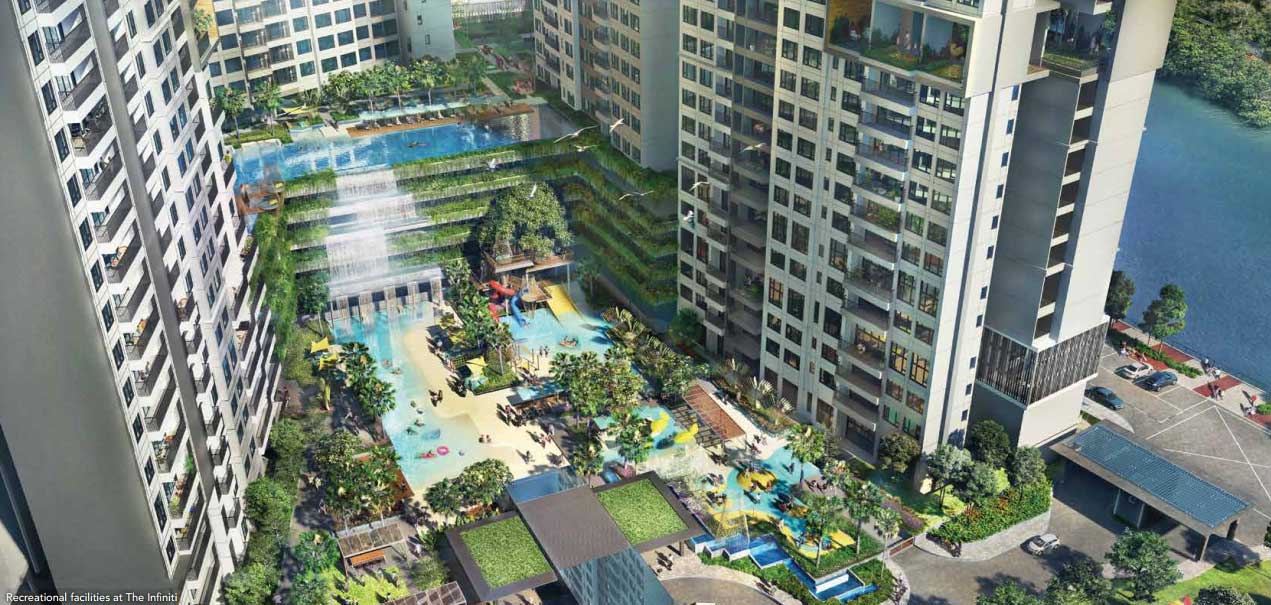 A NEW LEVEL OF INDUlGENCE
Arrive in style at the lush garden entrance and experience a new level of indulgence at The Infniti with thoughtful amenities and unparalleled comforts. Ample parking spaces are provided at The Infniti where every unit will have one parking slot.
---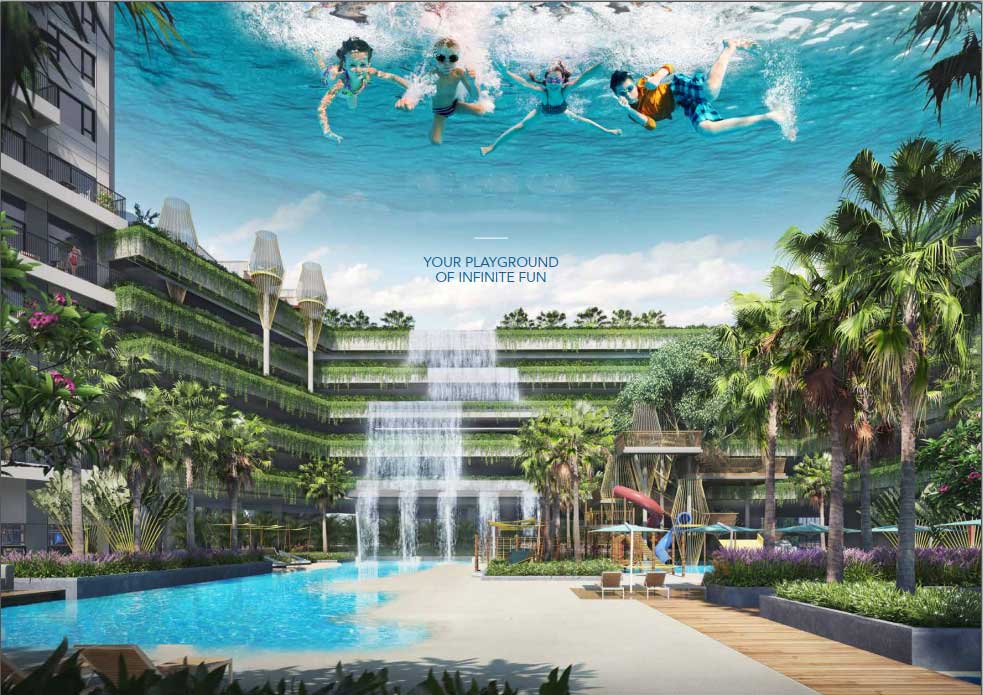 ---
THE LARGEST WATER PLAYGROUND IN TOWN
Step into a world of endless fun and excitement at the largest water playground in town. Challenge your kids at the adventure climbing net, enjoy hours of fun with your little ones at the jungle adventure or create fond memories at the family beach.
---