The River Thu Thiem project developer
City Garden (Vietnam Street Garden Apartments Co., Ltd.) assumes the role of developer of The River Thu Thiem project in District 2, a subsidiary of Refico Group. With the capacity, experience and success achieved in previous projects, City Garden promises to bring its customers a classy riverside life right in the heart of the city. There are many projects that have left success for City Garden, but the most successful project and also the pride of the company is the City Garden apartment project (59 Ngo Tat To, Ward 21, Binh Thanh District). , HCMC).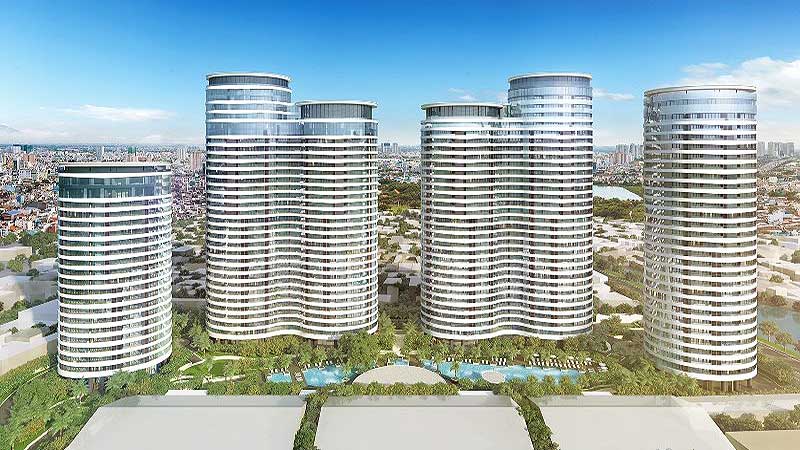 City Garden apartment project
After 3 years of official operation, City Garden Apartment has affirmed its position in the hearts of its residents by the quality and prestige brought by the investor. City Garden is likened to the most modern apartment complex in the city and a "green oasis in the heart of Saigon" . All thanks to the two words "Mind and Tam" of the investor City Garden. City Garden project is highly appreciated in all aspects such as:
Design: Modern, unique, friendly with nature and most of the project's space is an open space with green trees. At the same time, the contemporary "ripple" design - unique and sustainable with time of the towers is a special feature that helps the apartment make perfect use of natural sunlight, shade and great views. America.
Quality: The quality of the project's apartments is exactly what the investor has committed and many residents of City Garden even commented that the quality of the project is more than what was committed.
Reputation of the investor : It is shown through the project management, construction and handover, but also during the use process.
Therefore, with all the experience and success from the City Garden project, the developer of The River Thu Thiem District 2 will also commit to customers about a high-class, quality and modern product.