Alpha City offers a plethora of facilities with the swimming pool, lap pool, children' pool, leisure garden, children playground, walking path, fitness and gym, sauna, spa lounge. Your family and your friend will get more happiness at the clubhouse or dining pavilion. Celebrate birthday parties or anniversary at a functional room. At here, a big adventure awaits you!
Take a look at typical unit layouts to find out your dream home.
Alpha City Project Complex
Alpha City is a high-end shopping mall and apartment complex built with the aim of changing the view of real estate investment in Vietnam. The project is located in one of the few remaining red book sites in District 1, which is convenient for transportation because it is only a few minutes away from the central bus station and the future subway system. Many schools and hospitals offer unique living, working and entertainment experiences in HCMC. Alpha city includes:
Alpha Mall commercial center complex and 2 Alpha Hill apartment towers
Besides A-class office building, Alpha Town uses a lot of new technologies as well as high-end utilities for office workers, contributing to creating the ecosystem, meeting the needs of living - working and playing.
Alpha King aspires to create iconic buildings on a busy street as well as provide a perfect utility ecosystem, ensuring a life of the most modern international standards in Saigon.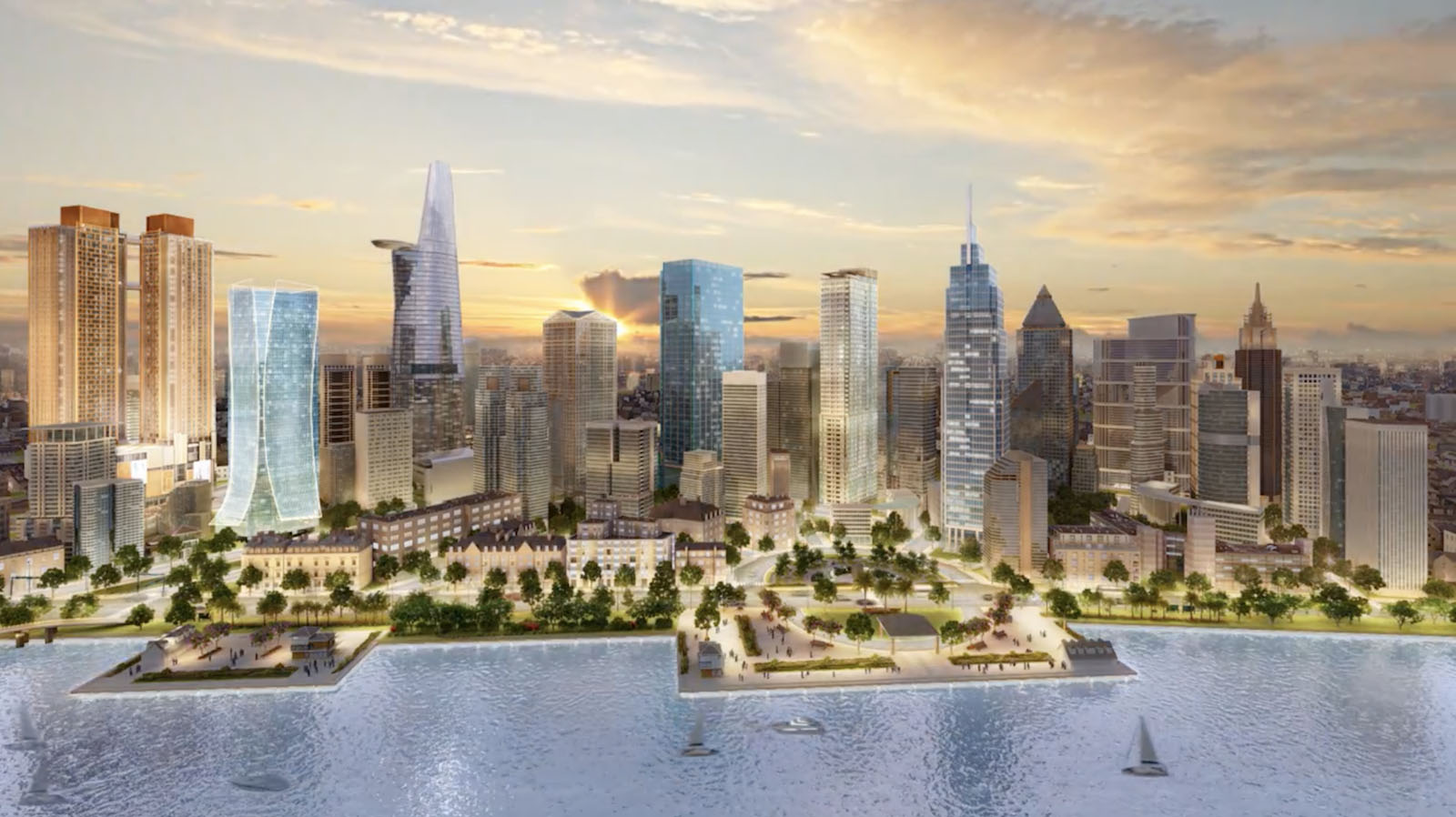 ---
Apha Mall
In order to facilitate new local brands, Alpha Mall offers an area of small stores for display and introduction of new products.
Application of technology to analyze customer data and consumer behavior at the Trade Center, helping booth tenants measure customers and optimize the best business performance.
The trend of young people often come to the impressive and famous check-in points, as well as to find new brands to experience, Alpha Mall will be the most chosen trade center thanks to the central gold position mind as well as its huge scale.
---
Apha Hill
The owners of Alpha Hill apartments are honoured to own and experience a luxury apartment product with the first and only smart technology in Vietnam with unique "transforming" furniture, with the same World-class infrastructure provides outstanding quality of life and concerirge service (international standard customer support service).
Alpha Hill is a 2-block apartment building comprising 1076 luxury convertible apartments applying BIM technology in design - building-managing and operating buildings as well as the latest technologies of Smart Home. The apartment has a separate entrance, designed by DP Architect (Singapore) and Element Design (Singapore). Alpha Hill will be Vietnam's tallest twin tower with a very modern and impressive design! DPA is a world famous designer who has designed projects such as DUBAI MALL or Central Park of Jakata.
---
Apha Tower
Alpha Tower is a 35-storey Grade A office building located in an extremely prime location No. 289 Tran Hung Dao Street District 1. In Alpha Town, the building is applied with two extremely modern technologies, "Technology Face recognition "and" Automatic enrollment technology ". There is no longer a manual check.
---
Alpha City Technology
BIM
---
Smart Home
Facility Management
---
Apha City Utility Service
53 benefits: Including 9th floor, 40th floor, floor 49:
9th floor: Swimming pool total 412m2 long 25 x 16.5 1.2m deep, baby pool 0.45 long 16.4m2 area, running track on BBQ, jacuzi dressing room, spa, sauna sauna, fun children .
40th floor: Sky GYM 189m2, sky lounge, outdoor lobby, children's play.
Level 49: Sky bar, sky cinema,
23rd floor: 100m2 tower / tower.
Parking tunnel (4 basements including B2 1/2 and B1 for shopping centers and B3, B4 for residents) Nguyen Cu Trinh gate for TYYM, Cong Quynh gate for residents. Cars: 448 seats, motorbikes: 1032
Smart home system includes: Main, curtain (living room, main bedroom) air conditioner, lighting, smoke sensor in dining room, intercom, sensor of balcony)
---