The 9 Stellars Location Map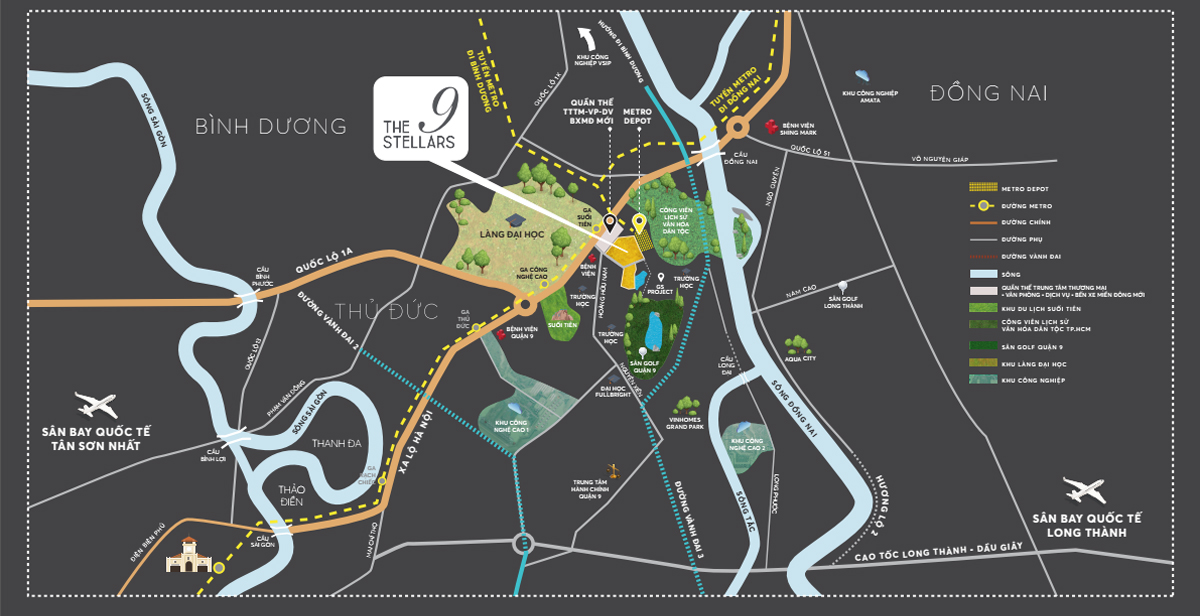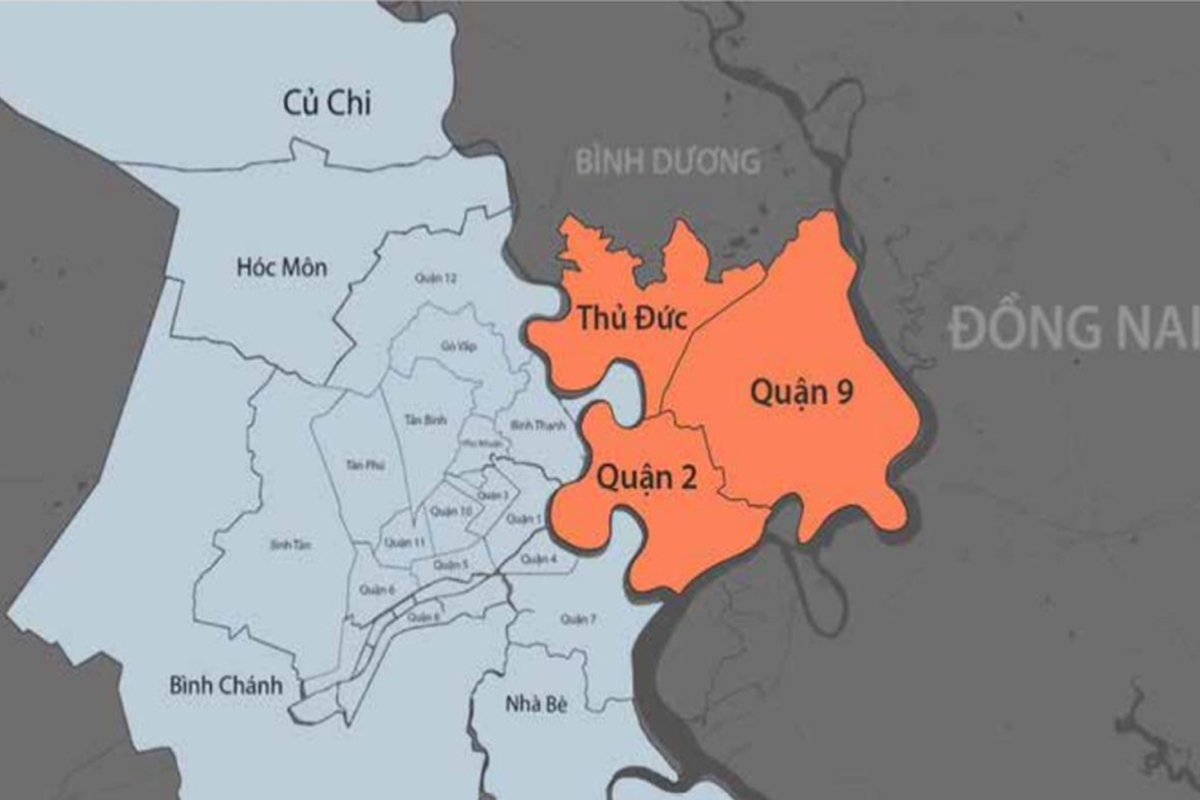 THU DUC CITY - A WELL-PLANNED SMART CITY
Innovation capacity, connectivity and regional links are the factors carved out of Saigon, a regional and international hub.
"It would take time for HCMC and Thu Duc in particular to become global financial centers, citing the instance of Canary Wharf, a new financial center within London." Hyun Bang Shin, professor of geography and urban studies, London School of Economics and Political Science, the U.K.
The Thu Duc City is formed by merging three eastern districts - 2,9 and Thu Duc. Three districts have an important position in the Southern Key Economic Zone (SKEZ), which comprises HCMC, the industrial hubs of Dong Nai and Binh Duong, Binh Phuoc, the maritime transportation hub of Ba Ria - Vung Tau, Tay Ninh Province, and two Mekong Delta provinces of Tien Giang and Long An.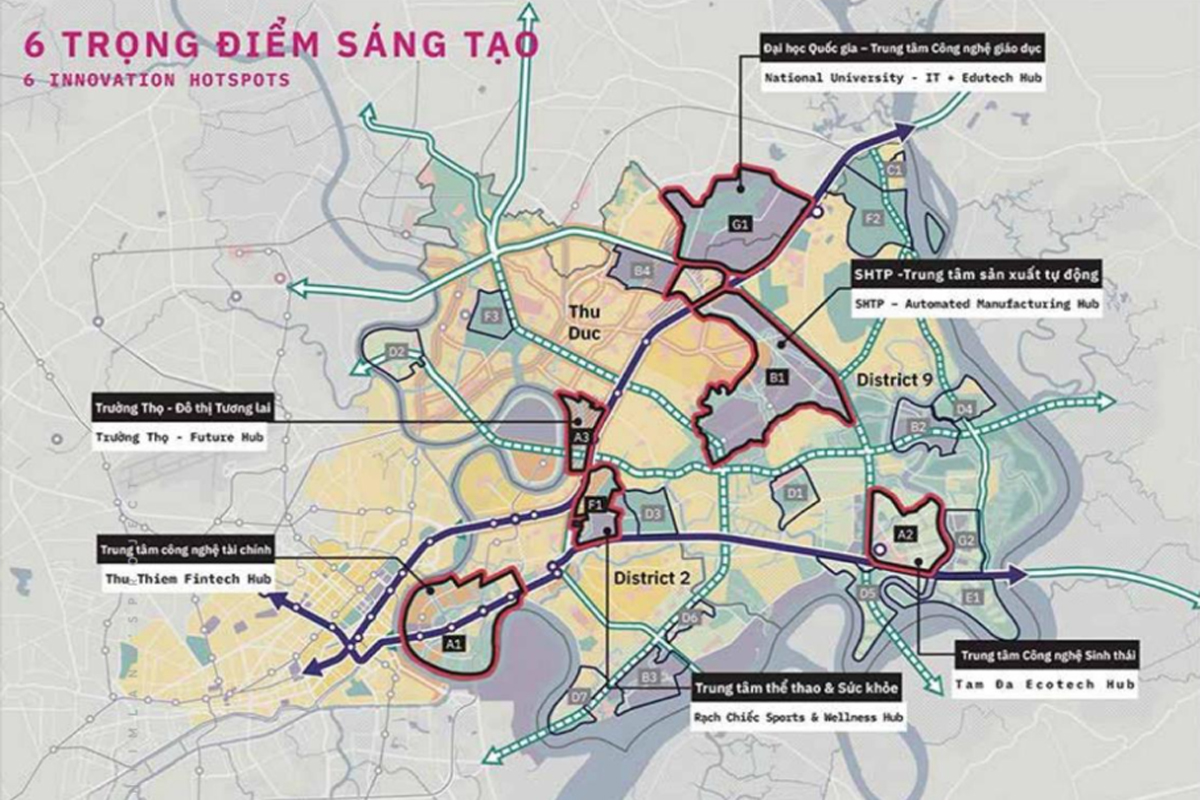 With a total area of about 21,000 ha, and a population of more than 1 million people, equivalent to 1/10 of the Ho Chi Minh City' area and population, Thu Duc City is divided into 6 key areas, including: Truong Tho future urban zone, High-tech production areas, Vietnam National University - Ho Chi Minh City (VNUHCM), Thu Thiem FinTech Hub; Rach Chiec Sports Complex, Tam Da EcoTech Hub.
It is expected to contribute 30% of the city's economic growth and 7% for the nation's per year.
It would encompass the hi-tech park in District 9, the university precinct in Thu Duc District and the new urban area and financial center on the Thu Thiem Penisula in District 2, propelling the city's plan to turn itself into a smart city.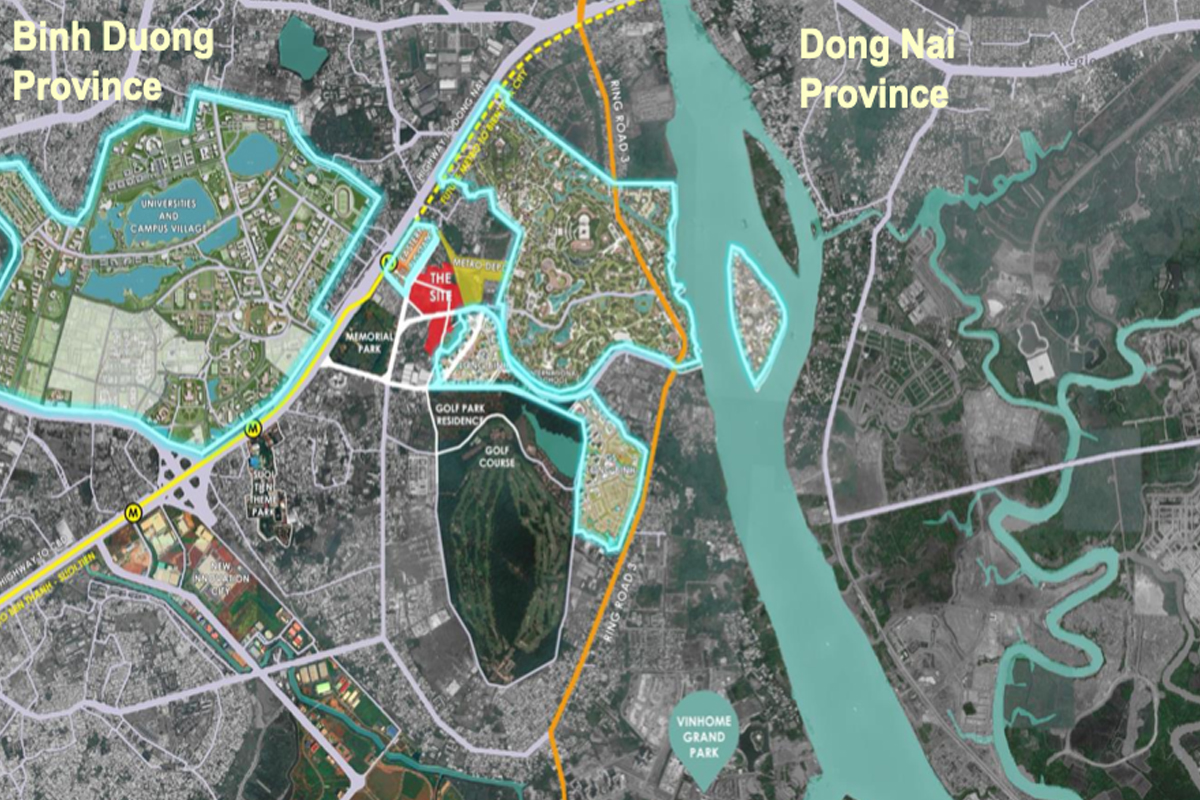 SMART CONNECTIVITY
Provide greater mobility and ease of moving around to the CBD as well as satellite urban areas in Dong Nai, Binh Duong
200m to last station Suoi Tien Station of Metro No. 1 Ben Thanh – Suoi Tien
Future extension of this Metro to Bien Hoa – Dong Nai
500m to new Eastern Bus Station
At the boarder of other provinces as Dong Nai & Binh Duong
Accessibility to 2nd Ring Road to connecting District 2 & 9, and 3rd Ring Road connecting District 9 and Nhon Trach, Binh Duong & Long An
GREEN HUB OF THE CITY

INNOVATIVE HUB - EXPERTS COMMUNITY
1. Transit Pedestrians: Developed a green public traffic space to encourage pedestrians
2. Bicycles : Provide a green public transport network for bicycles
3. Connection : Creating convenient and diverse connection for pedestrians
4. Transformation: Developed close to high quality public transport systems
5. Mixed Planning: Utilization optimization thanks to complex planning
6. Density: Maximize the density and volume of the public traffic
7. Compact City: Mixed cities are created to reduce the distance
8. Rotation: Increase mobility with smart parking plots and street function planning
The 9 Stellars Amenities
SHOPPING & ENTERTAINMENT
1. Vincom Plaza Le Van Viet
2. Coopmart
3. Suoi Tien Park
4. Suoi Mo Park
5. Golf D9
6. Historical Park
MEDICAL
7. Oncology Hosiptal - Branch No.2
8. District 9 Hospital
9. Hospital 7C
EDUCATION
10. HCMC University of Technology/University of Forestry/National University/ Science and Technology University/ University of Science
11. University of Finance & Marketing
12. University of Transportation - HCMC Branch
13. Marguerite Duras International School
14. Tan Phu Primary School
15. Nguyen Minh Quang Primary School
16. Long Binh Secondary School
17. Nguyen Van Tang High School
18. Nguyen Hue High School
INDUSTRIAL PARKS
19. Hi-tech Park
20. Sonadezi Park
21. Linh Trung - Export Processing Zone